Optional plugins to install on Rithum Switch are available to purchase here
On completing your plugin purchase you will receive an email titled "Your Plugin Licences". If you don't receive this email then please check your junk mail folder. If it still hasn't been received then please report it to us at support@rithumhome.com quoting your order number.
The licences email will contain a licence assignment link (one for each licence purchased). Click on the link to open our licence assignment web page.
Follow these instructions for each licence & Rithum. Please ensure you assign the correct licence(s) to the correct device(s) as assignment is final and licences cannot be reassigned.
On Rithum Switch:
Open the Settings page:

Press 'System':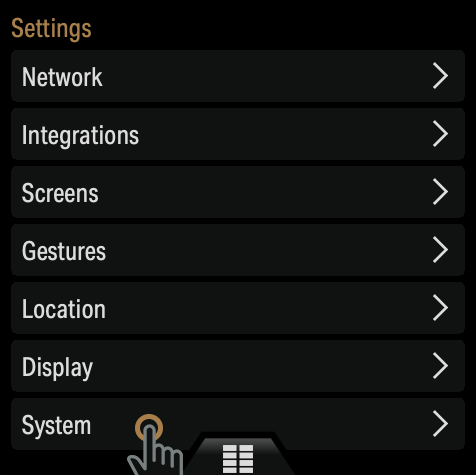 Press 'About':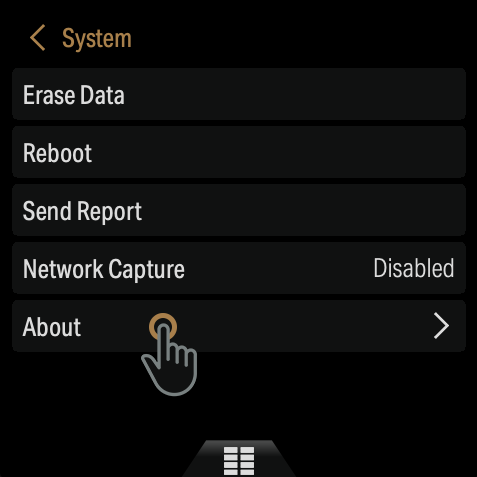 This will show the serial number and current authorisation code for your Rithum: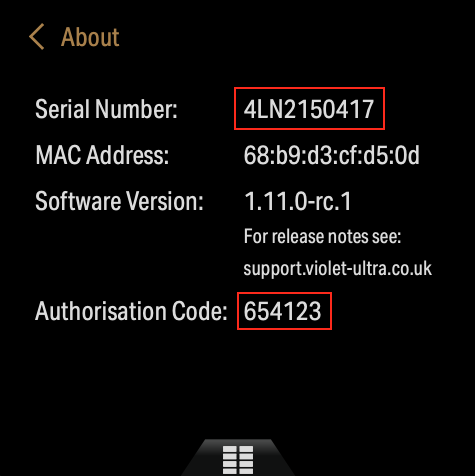 Enter your serial number and authorisation code where indicated on the licence assignment web page then press 'Submit'. You will then see a message confirming that the licence has been successfully assigned.
Now reboot Rithum Switch- either by pressing and holding the button on the edge of the device for more than 3 seconds, or in the settings menu via System > Reboot. When your device restarts it will download and install your new plugin.
Now enter the 'Integrations' menu: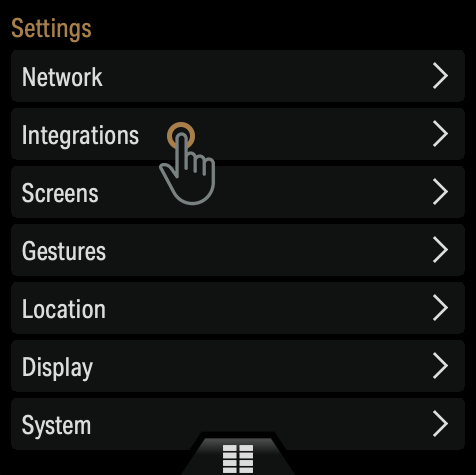 'Installed Plugins' will show a list of your currently installed optional plugins along with their version numbers.
Press 'Add Integration':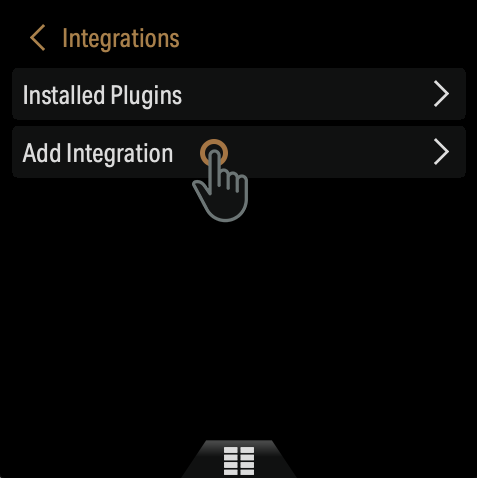 You will now see a list of possible integrations to add which should include your newly added plugin integration.
Press on the integration to add and then follow the instructions in the user guide for the specific plugin.