The Fibaro Core plugin enables Rithum Switch to be integrated with your Home Center 3 (or Lite). It allows scenes configured in your HC3(L) to be triggered from Rithum. It is also a prerequisite for additional plugins such as Fibaro Climate.
Follow the instructions for adding a plugin to install the Fibaro Core plugin.
When successfully installed, in the settings menu on Rithum Switch select Integrations > Add Integration > Fibaro Core: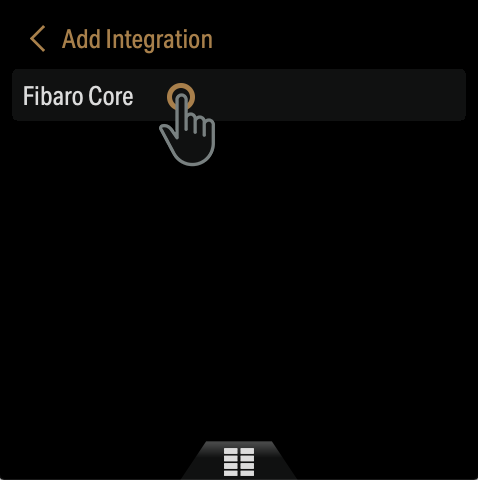 Press 'Enter IP Address':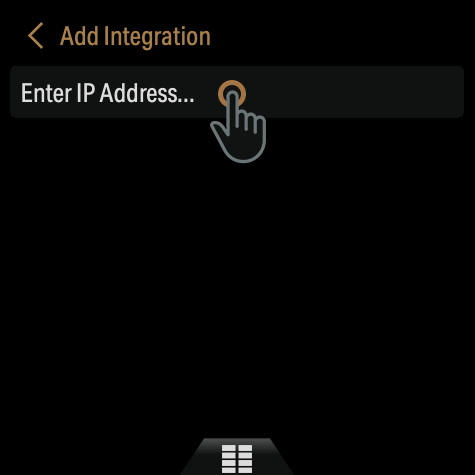 Enter the Home Center IP address followed by the username and password of a user configured in the Home Center.
After successfully connecting, press Go There to continue configuration in the Screens > Scenes Screen menu: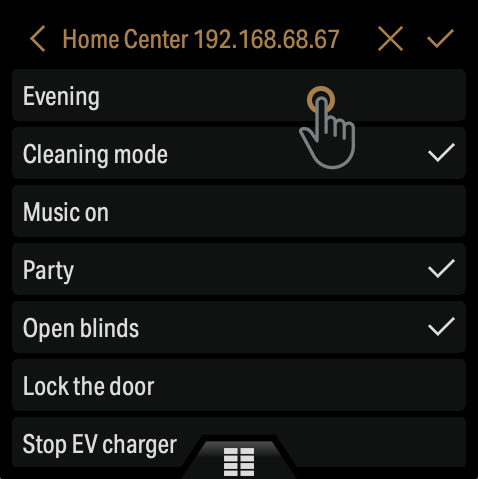 Press on each scene that you want to be present as buttons on the Scenes Screen. Selected scenes are shown with a white tick. Press the gold tick in the top right corner to save the selection.
Standby Gestures
It is also possible to select a scene to be executed when the screen is held whilst in standby mode.
In settings go to the Gestures settings menu. Select Hold followed by the IP address of your connected Home Center. Select the scene to be executed from the list displayed.
If you require any further assistance then please contact us at Rithum support.