The Fibaro Climate plugin enables Rithum Switch to control heating climate zones configured in your Home Center 3 (Lite). A prerequisite is to have the Fibaro Core plugin installed with Rithum Switch connected to a HC3(L). Please refer to the Fibaro Core User Guide if necessary.
Follow the instructions for adding a plugin to install the Fibaro Climate plugin.
When successfully installed, in the settings menu on Rithum Switch select Integrations > Add Integration > Fibaro Climate followed by the connected Home Center: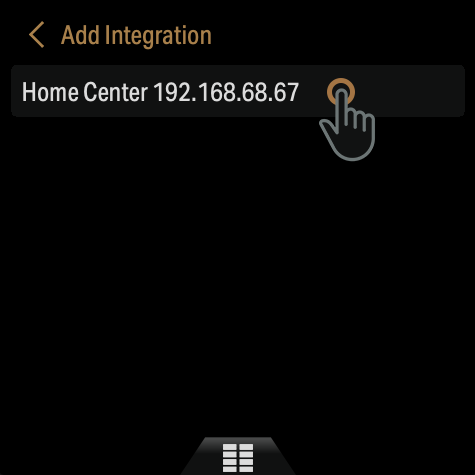 For climate zone thermostats where this isn't a linked temperature sensor device it will then be necessary to select the corresponding temperature sensor device ID: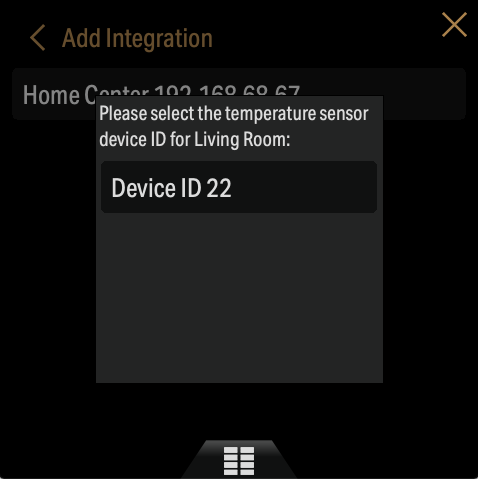 On the main Scenes screen you will now have a thermometer icon button on the left hand side which will open the Climate screen. When opening the Climate screen for the first time you will see a list of available heating and air-conditioning zones for you to select from.
General Use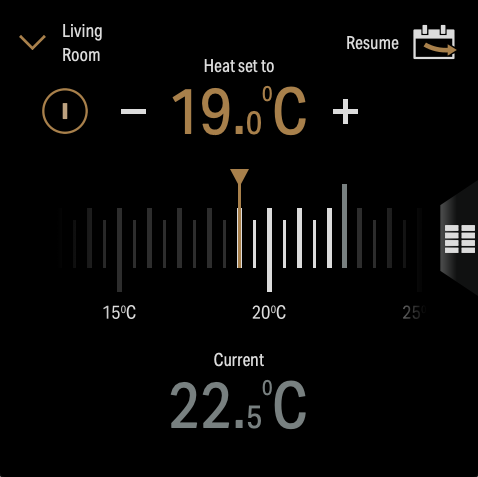 The top-left button shows the currently selected zone. Pressing this button shows the list of available zones and allows the selected zone to be changed.
The power button beneath the zone button allows the system power to be temporarily turned on/off.
The temperature display at the top shows the temperature set point. Press the +/- buttons on either side to adjust the required temperature. Alternatively, slide the temperature scale in the centre of the screen left or right.
All changes made in the Climate screen override the current schedule temperature. They will automatically be removed at the time of the next scheduled change. To manually return to the current schedule state, press the Resume button at the top-right of the screen.
The current temperature of the zone is shown at the bottom of the screen.
If you require any further assistance then please contact us at Rithum support.